Trusted Partners
You can sign up to get an USAePay account today by contacting one of our partners. The following are a list of Registered Partners of USAePay. If you are a merchant service provider and want to become a partner, please click here.
eMerchant

Company Statement
eMerchant, Inc. is a premier Merchant Account Provider offering payment acceptance solutions to businesses throughout the United States and Canada since 2002. We specialize in eCommerce transactions providing online payment programs for some of the Internet's most successful websites. Our expansive portfolio of gateway providers and financial and banking partners, combined with our payment processing technology, allows us to tailor our solutions to match the individual needs of each client. Whether you are on the Internet's Top 500 list or just starting out, eMerchant has a program for you. Rooted in the foundation of eMerchant, two core values permeate our every move: Relationships and Integrity. Headquartered in Southern California and founded by industry expert, Bill Dumont, eMerchant has been ever growing with the goal of being the number one Merchant Services provider in the industry.
Mailing Address
78 Discovery
Irvine, CA 92618
Phone Number
+1 (866) 979-0260
Website URL
Email Address
talk@emerchant.com
---
Billing Tree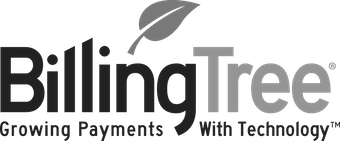 Company Statement
Technology is embedded in everyday life. It's how people learn. Explore. Shop. And manage their finances. It's how you operate your business. Which is why BillingTree® is a tech-focused company committed to offering innovative card-not-present solutions to make processing payments easier for your company. A leading payment processor and solutions provider, our client-first approach, commitment to compliance and seamless integration with operating systems ensures balance between protection and profitability. Choose from our continually optimized suite of products and services for the solution that fits your company and consumer needs. Manage daily activity through our intuitive payment portal. Get the job done efficiently and get paid quickly, with products and services that work.
Mailing Address
2800 N. 44th Street, Suite 1100
Phoenix, AZ 85008
Phone Number
+1 (877) 377-2677
Website URL
Email Address
info@mybillingtree.com
---
Franchise Payments Network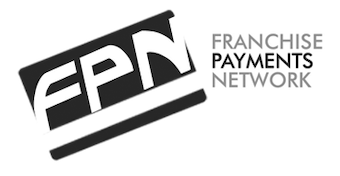 Company Statement
FPN is the ONLY credit card processor that focuses entirely on the Franchise industry. Working with more than 120 franchise systems nationwide, we bring franchisers the flexibility to customize a solution that best suits the needs of their franchisees. Processing: * ATM Placements * Check Services * Credit and Debit * Gift and Loyalty * Lodging Applications * Mobile Processing – phone apps for all phones including iPhones * QuickBooks Integration * Phone Apps for all operating systems * Restaurant Applications for QSRs (High-speed), Pay at the Table, and Contact less * Security Testing for PCI Compliance * Text Marketing Don't Just Get Card Processing…Get FPN! Tom Epstein @ 866-420-4613 ext 1103 or tomepstein@franchisepayments.net www.franchisepayments.net.
Mailing Address
801 S Dillard Street 2nd FL - Ste 200
Winter Garden, FL 34787
Phone Number
+1 (866) 420-4613 ext 1103
Website URL
Email Address
tomepstein@franchisepayments.net
---
Core Merchant Services, LLC
Company Statement
With over 20 years of Bankcard / Merchant Services experience, we are a Payment Card Processing Solutions Brokerage Firm. We focus on providing the best products and services for secure payment processing of Visa, MasterCard, American Express, Discover, Diners, JCB, Debit, ACH/Check, and Gift/Loyalty Card transactions. We work directly with Merchants, Banks, Credit Unions, Gateways, Value Added Partners, System Integrators, Payroll Service Providers and various sources to help their merchant customers with their payment processing needs.
Specialties: Building mutually beneficial relationships and providing honest and ethical service has been the key to our success. We work with all merchant industry types, including retail, restaurant, lodging, mail order / telephone order, online / Internet and hard-to-place / high-risk accounts. Our flexible underwriting and specialized risk management allow us to work with merchants other providers can't or won't assist.
Mailing Address
1760 W. Tonto Dr., Chandler, AZ 85248
Salt Lake City, UT 84117
Phone Number
+1 (480) 855-0504
Website URL
n/a
Email Address
dan.fettis@coremerchantservices.com
---
Axia Payments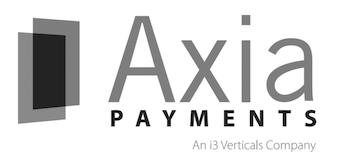 Company Statement
USA ePay & Axia Payments have been strategically partnered since 2009 to provide clients with the highest level of security and service through a seamless integration. Axia Payments, an industry leader in cloud-based payments technology and commerce solutions, covers the entire spectrum of your payment needs. Our solutions are designed to increase client revenue and productivity. In turn, you can focus on your business while we build and manage your payment program to give you the most from every transaction. Our clients benefit from rapid account set up, 24/7 technical support and competitive pricing.
Mailing Address
820 State St. 3rd Fl
Santa Barbara, CA 93101
Phone Number
+1 (877) 875-6114 ext 3
Website URL
Email Address
info@usaepay.com
---
Newtek

Company Statement
Newtek Merchant Solutions is a leader in the merchant processing field. We understand that merchant processing is more than just credit cards, and sustain our reputation by providing innovative programs and cost-effective solutions to merchants in all types of businesses including Retail, Mail/Phone Order, Online, and Mobile/Wireless. We custom-tailor a program best suited for your specific business needs.
Mailing Address
6737 West Washington Street STE 2275
West Allis, WI 53214
Phone Number
+1 (800) 277-6980
Website URL
Email Address
infor@thesba.com
---
PaySimple

Company Statement
PaySimple is the leading provider of SaaS Service Commerce solutions for SMBs, helping businesses sell products and services, accept payments, automate billing and notifications, and manage appointments. Additionally, our unique architecture has a customer management system at its core, enabling businesses to securely manage customer information from web and mobile devices, and map activity back to the customer record.
Mailing Address
1515 Wynkoop St, Suite 250
Denver, CO 80202
Phone Number
+1 (800) 466-0992
Website URL
Email Address
guide@paysimple.com
---
Persolvent

Company Statement
Persolvent has been a part of the Merchant Services industry since 1995. Through strategic partnerships, Persolvent is able to provide some of the most aggressive and competitive pricing rates in the industry! Persolvent prides itself on providing world-class support as well as value added solutions to our customers. Retail, MOTO, or Internet, Persolvent can find the right solutions for any merchant!
Mailing Address
940 Hastings Ave
Saint Paul Park,, MN 55071
Phone Number
+1 (800) 838-9699
Website URL
Email Address
support@persovent.com
---
Electronic Merchant Systems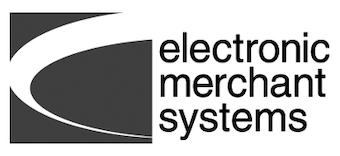 Company Statement
Since 1987, Electronic Merchant Systems has grown to become a leading provider of merchant processing services and electronic transactions. EMS continues to drive the payment processing industry through a vast array of customized services and innovative products. We process and safeguard many types of electronic payment transactions including all major credit cards, debit cards, EBT, stored-value, and electronic check services. The company operates in over 100 U.S. cities with the corporate headquarters located in Cleveland, Ohio.
Mailing Address
5005 Rockside Road, PH100
Cleveland, OH 44131
Phone Number
+1 (800) 726-2117
Website URL
Email Address
usaepay@emscorporate.com
---
UMS Banking

Company Statement
Whether you are using USA ePay for card present, mobile or web based transactions, we are ready to help you get set up rapidly, efficiently and cost effectively. UMS Banking's team of caring professionals have been the recipient of several Outstanding Service awards from our industry peers and our clients' associations. We are where we are because of ourcustomer care and service. We have one of the lowest turn-over rates in the business. Contact UMS Banking now, whether you are a developer, partner, financial institution or merchant.
For Merchant set up, contact Account Management: 800-324-8323, ext. 235 or sales@umsbanking.com
For Developer set up, contact Account Management: 800-324-8323, ext. 235 or jeremy@umsbanking.com
For Partner/Referral program set up, contact Partner Management: 800-324-8323, ext. 147 or jeremy@umsbanking.com
For Financial Institution set up, contact Account Management: 800-324-8323, ext. 114 or bferguson@umsbanking.com
Mailing Address
750 Fairmont Ave., Suite 201
Glendale, CA 91023
Phone Number
+1 (800) 324-8323
Website URL
Email Address
sales@umsbanking.com
---
Fidelity Payment Services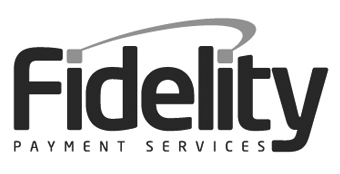 Company Statement
As the leader in electronic payment processing, Fidelity manages the credit card processing needs of thousands of merchants across the US, Canada and UK. With an annual processing volume in the billions of dollars, Fidelity helps customers save money on their processing costs, while delivering first class customer support.
Mailing Address
442 South 5th Street
Brooklyn, NY 11211
Phone Number
+1 (718) 782-2823
Website URL
Email Address
sales@fidelitypayment.com
---
EPSG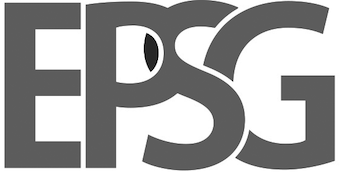 Company Statement
Headquartered in Melville NY, ESPG operates as a payments and small business solutions provider servicing thousands of merchants across the United States. Its mission is to help businesses grow by providing exceptional service and technology at an affordable cost. For more information, please visit www.goepsg.com.
Mailing Address
515 Broadhollow Rd
Melville, NY 11747
Phone Number
+1 (866) 373-2249
Website URL
Email Address
techsupport@goepsg.com
---
iPayment

Company Statement
iPayment provides affordable, superior payment processing servicesand products for businesses of all sizes and types. We've been a trusted leader in the credit card processing industry for over 20 years,so you can be assured you will receive world class customer service, dedicated support and innovative products. iPayment specializes in working with small to mid sized businesses across the US, servicing approximately 150,000 merchants. Our knowledge and experience in the industry give us the ability to effectively evaluate and manage the payment processing needs and risks of businesses just like yours.
Mailing Address
PO BOX 3429
Thousand Oaks, CA 91359
Phone Number
+1 (800) 858-6834
Website URL
Email Address
newaccounts@ipaymentinc.com
---
Talech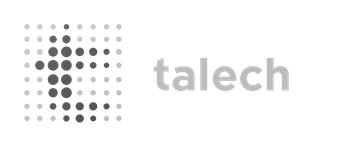 Company Statement
Talech brings the power of data to small and medium-sized businesses in the form of intuitive and intelligent cloud-based POS software. Talech solutions allow businesses to simplify operations, get key insights and make better decisions.
Mailing Address
410 Cambridge Aveune, 2nd Fl
Palo Alto, CA 94306
Phone Number
888-995-1998
Website URL
Email Address
sales@talech.com
---
U.S. Merchant System

Company Statement
USMS serves the needs of all types of businesses throughout the US and Internationally including retail, restaurant, fast food, e-commerce, service, business to business, government sector, automotive, medical, dental, golf, hospitality, mobile, and nearly every conceivable sector. The solutions provided by USMS encompass all types of technology requirements whether online, simple terminal solutions, sophisticated point of sale systems and software, recurring billing, and specialized processing needs for all types of businesses.
The company offers a vast array of additional products and solutions designed to save money or generate new income streams for its clients including, check guarantee and verification systems, gift and loyalty card solutions, consumer and business financing, accounting and payroll services, and more.
Mailing Address
48001 Fremont Blvd
Fremont, CA 94538
Phone Number
+1 (510) 771-2101
Website URL
Email Address
info@usms.com
---
Gravity Payments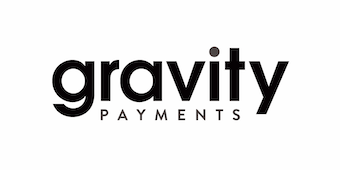 Company Statement
Founder and CEO, Dan Price, started Gravity Payments from his dorm room after witnessing thousands of hard-working small business owners being overcharged and underserved by their credit card processors. His goal was simple: Level the playing field by making processing and financial services fair for community business owners. Over 13,000 independent businesses across all 50 states trust Gravity to save them millions in fees and hours in frustration by making it easy and simple for them to accept payments.
Dan built Gravity Payments with a values-based philosophy in mind. Rather than confusing community business owners with industry jargon or hidden fees, Gravity practices honesty, transparency, and doing business with integrity. These simple values have set Gravity Payments apart from many other processors, making Gravity the most trusted name in the payments industry.
Gravity Payments is headquartered in Seattle, with a dozen field markets from Hawaii to St. Louis. Dan has been honored by President Obama with the 2010 SBA National Young Entrepreneur of the Year Award and was Entrepreneur Magazine's "Entrepreneur of 2014". Dan's recent decision to raise Gravity's minimum salary to $70,000 captured headlines around the world. His 40-year-goal is to be a speck in a revolution where business is about purpose, not profit.
Mailing Address
1455 NW Leary Way Suite 200
Seattle, WA 98107
Phone Number
+1 (866) 701-4700
Website URL
Email Address
info@gravitypayments.com
---
ChargeitPro

Company Statement
ChargeItPro delivers effortless payment processing, built on innovation and backed by customer care you can count on. Integrated with your Point of Sale or Business Management Software, our solutions take advantage of the most cutting-edge technology and advanced hardware and software, keeping you ahead of the curve and ahead of the competition. But more importantly, we back it up with dedicated people—ready to respond to your needs and exceed your expectations. Some people call it good old-fashioned customer service and support. We call it the ChargeItPro difference. Call or email us to learn more; we'd love to hear from you.
Mailing Address
460 S Fitness Pl
Eagle, ID 83616
Phone Number
+1 (800) 989-2135
Website URL
Email Address
sales@chargeitpro.com
---
Century Business Solutions

Company Statement
Century Business Solutions provides PCI compliant payment processing solutions that can further improve accounting workflow and reduce processing costs by integrating groundbreaking payment applications into a variety of ERP/Accounting systems and online shopping carts. Century utilizes the latest data encryption and tokenization technology in order to maximize the security of all customers' data and help reduce merchants' PCI scope. With over a decade of experience serving thousands of businesses across the U.S. and Canada, we tailor our payment solutions to fit each client's unique processing needs.
Century Business Solutions offers: - Integrated payment processing solutions for major ERP/Accounting systems, such as QuickBooks, Sage products, SAP b1, NetSuite, and more. - Integrated payment processing solutions for online shopping carts, such as Magento, Woo-Commerce, Shopify, Volusion, and more. - Mobile payment processing devices and apps. - Point-of-Sale (POS) solutions.
Each of our solutions are developed in house, and fully supported by our customer care professionals located in Irvine, CA.
Mailing Address
20 Pacifica, Suite 1450
Irvine, CA 92618
Phone Number
+1 (888) 500-7798
Website URL
Email Address
websales@centurybizsolutions.com
---
First Choice Merchants

Company Statement
For more than a decade, First Choice Merchants has been providing outstanding merchant services for companies in all industries. Whether you're a grassroots company in an apartment or an established company in a skyscraper, we can help grow your business and lessen your burden at the same time.
Mailing Address
2 Skillman Street, Suite 203
Brooklyn , NY 11205
Phone Number
+1 (877) 422-0909
Website URL
Email Address
Info@firstchoicemerchants.com
---
Innovative E-Pay Solutions

Company Statement
Innovative E-Pay Solutions (IES) provides credit card and check processing services for all types of businesses. Our merchants can accept all major credit cards as payment and can choose from every check protection service available in the market today. IES is a one-stop-shop, but not one size fits all. Our solutions are tailored to your individual business model and needs. From the largest multinational corporations processing hundreds of thousands of transactions each month, to the smallest new, home-based, service, or E-commerce company, all IES clients are treated with the utmost respect and professionalism and receive the very best customer service available anywhere. The management of Innovative E-Pay Solutions has almost 40 years combined experience in the payment processing industry and has provided credit card and check services to thousands of businesses. To learn more about ARM Payment Solutions and Innovative E-Pay Solutions visit: www.innoepay.com
Mailing Address
495 Grand Blvd. Ste 206
Miramar Beach , FL 32550
Phone Number
+1 (855) 888-3729
Website URL
Email Address
sales@innoepay.com