Ingenico Tetra Lane 5000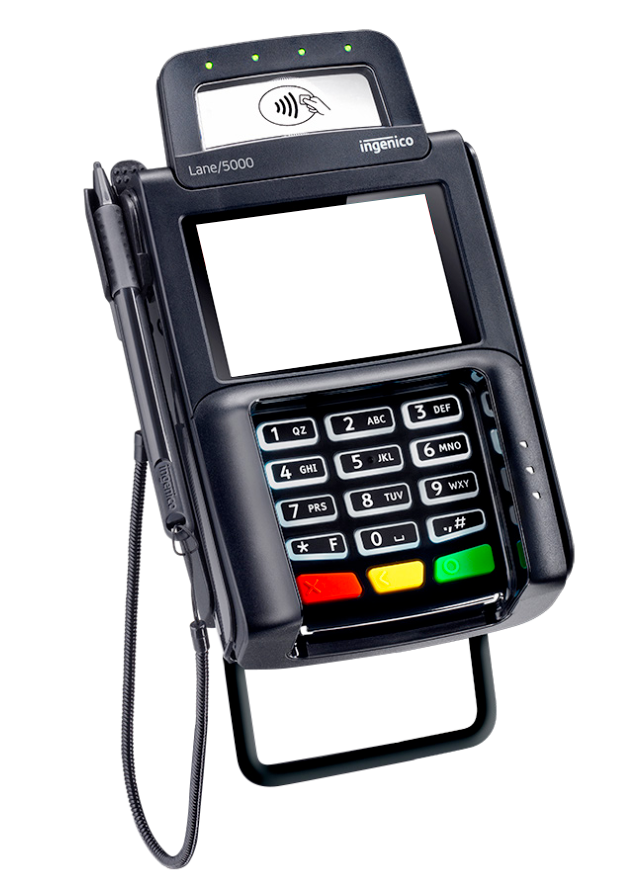 Features
Part of the Tetra line of devices
3.5" backlit, color display (320x240 pixels)
Built-in buzzer & speaker w/ audio jack
15 keys, raised markings, backlit
Signature Capture Support via touchscreen
Connectivity

Ethernet
WiFi (Optional, Only available on the Deluxe model)

Requires external power
Terminal Size (L x W x D): 7.4" x 4.3" x 1.9"
End of Life
Ingenico has declared the Lane 5000 device to be End of Life. Details can be found here: Ingenico EOL Announcement.

EOL Announcement: June 3rd, 2022
EOL Date: June 3rd, 2023
Last Buy Order Date (from Ingenico): December 31st, 2022
Last Shipping Date (from Ingenico): June 3rd, 2023
End of Support Date (from Ingenico): June 3rd, 2026

Ingenico is releasing a new device, the Lane 3600

This is being listed as one replacement option.
This device is coming soon. No release date announced.
Pairing