Resellers

In the Resellers section of your console you can add multiple reseller accounts or sub resellers, each with personalized settings and multiple users and merchants. Reseller accounts can then be viewed in reports and merchant lists individually or as a group with as many or as few included as suit your particular needs.
View Reseller Details
To view a resellers contact information, users, account permissions as well as any internal reseller memos posed to the account, on the reseller in the list. You will be taken to a screen with tabs containing all of the above information. If you have permission to edit sub resellers, you will be able to change the sub reseller details from this screen.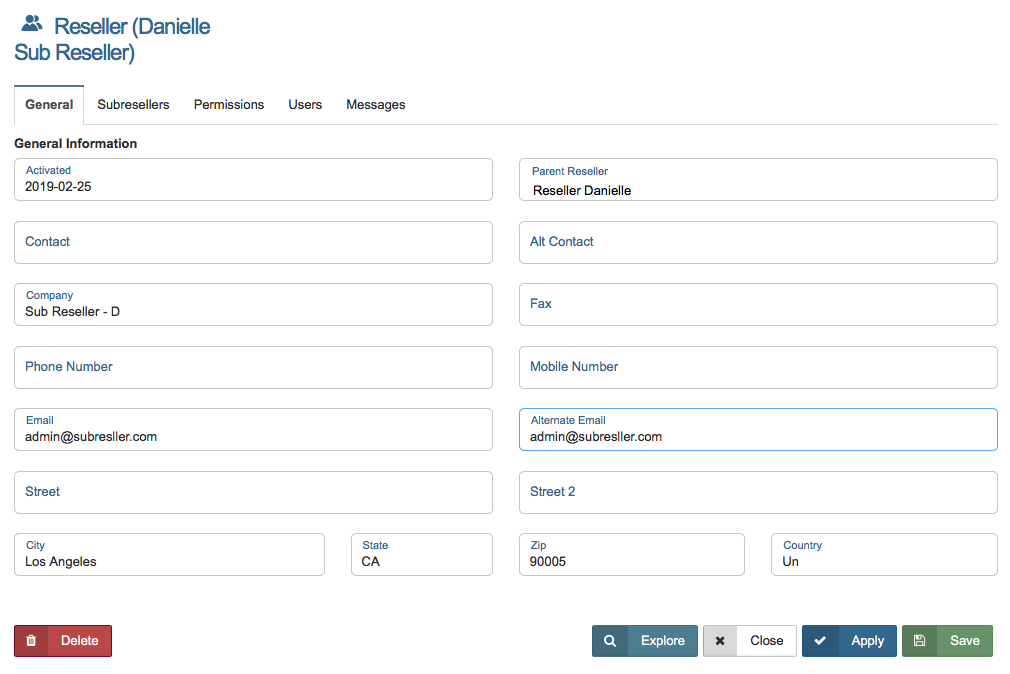 Delete Reseller
To delete a reseller, right click on the reseller and select Delete in the menu. A message will ask you to confirm the deletion. If you proceed, any merchants assigned to that reseller will revert to the sub reseller's parent reseller.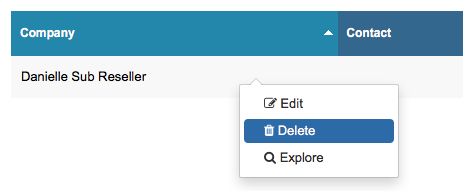 Explore Reseller Console
To explore a sub reseller's account, right click on the reseller and select Explore in the menu. You will then be able to explore that sub reseller's console: everything from their home page to heir pending merchant applications and reports settings.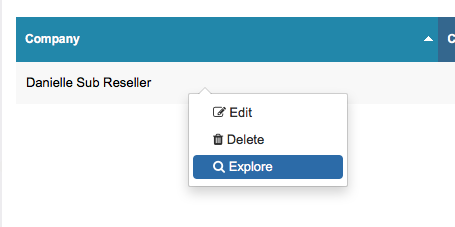 Add Reseller
To Create a new sub reseller under your main Reseller umbrella account, click on the Add Reseller button.

Add multiple reseller accounts with individual preferences, report settings and more.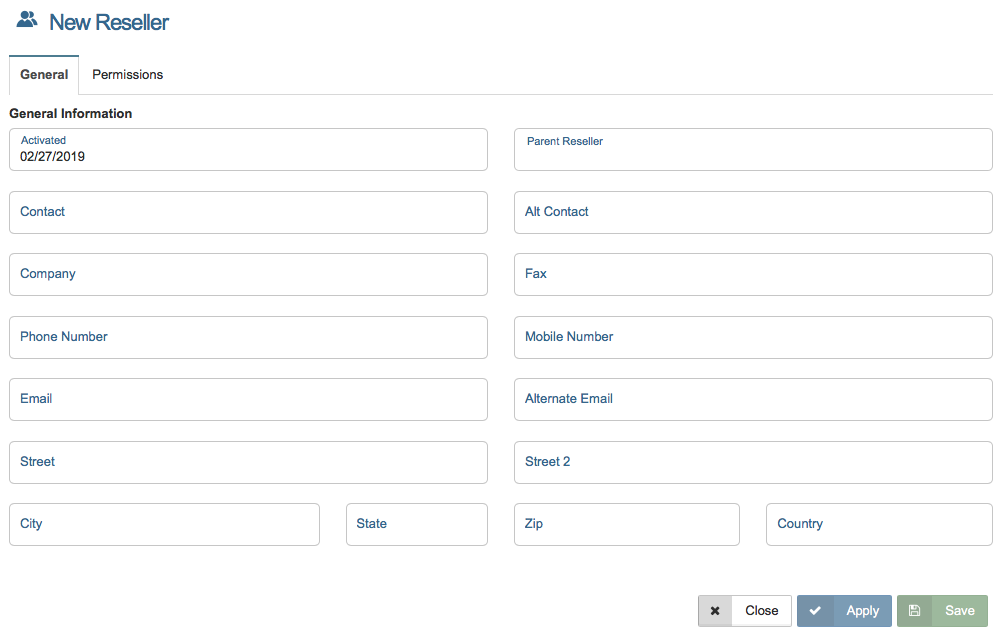 The following sections each appear in a separate tab when you add, view, or edit a sub reseller's account information.
General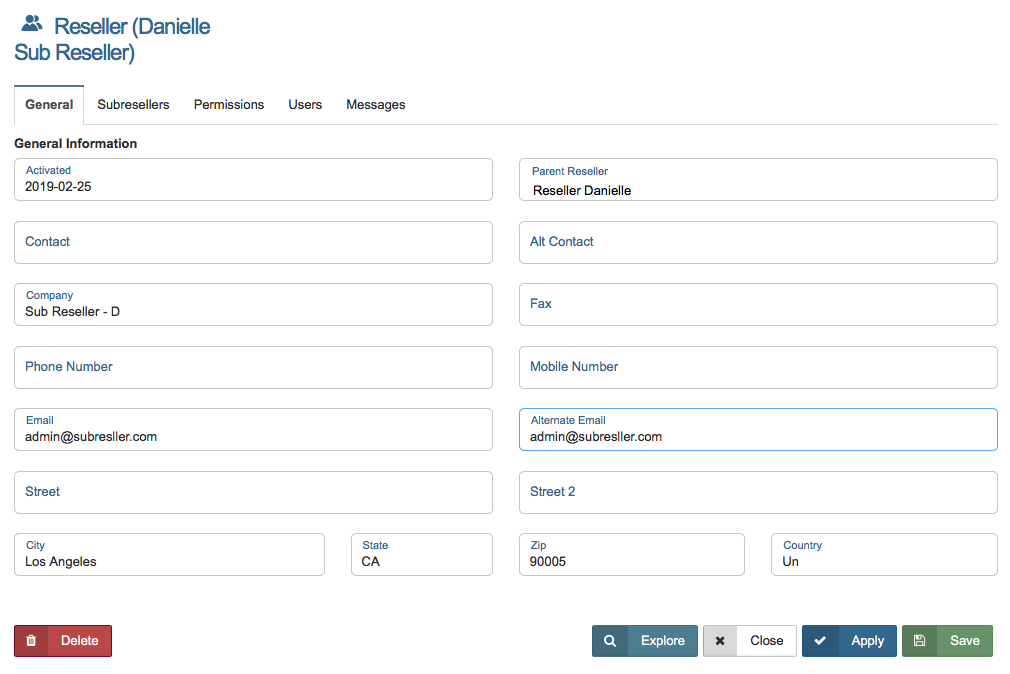 The General tab contains basic information about the sub reseller including contact, alternate contact and company name, the date on which the sub reseller account was activated, the sub reseller's parent reseller and any additional sub resellers managed by the sub reseller in question.
Users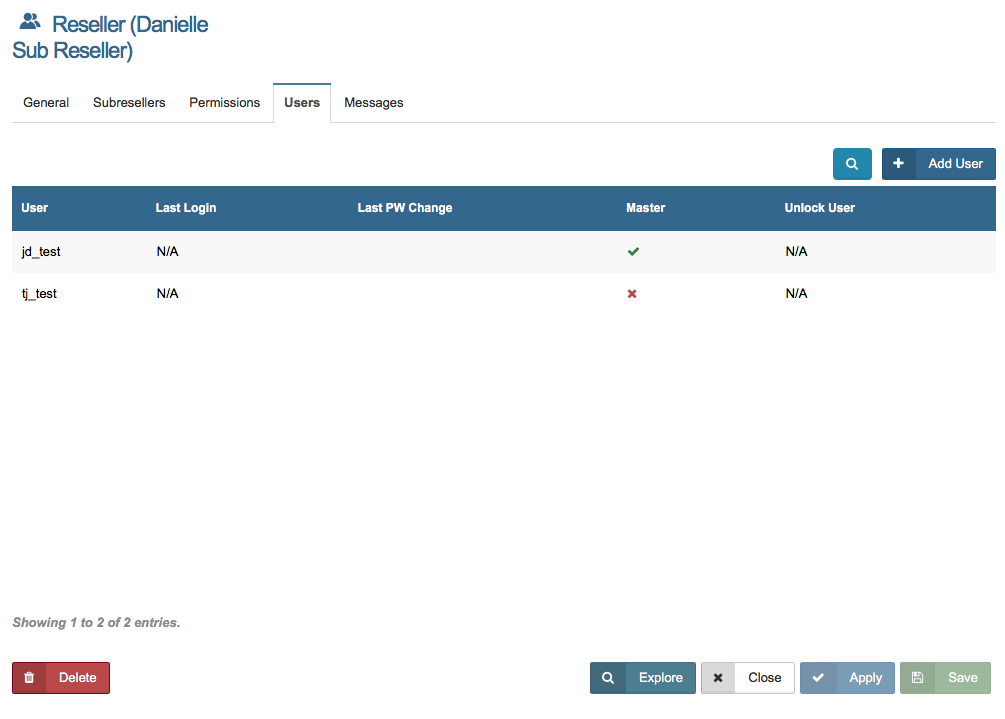 The Users tab lists all of the current users on the reseller account as well as their last login, last password change and master account status.
| User Details | |
| --- | --- |
| User | username |
| Last Login | date of user's last console login |
| Last PW Change | last time the user changed their console password |
| Master | denotes whether the user has master (all-access) account status |
Right click on a user name to Edit user settings, Change Password for user, or to Delete a user.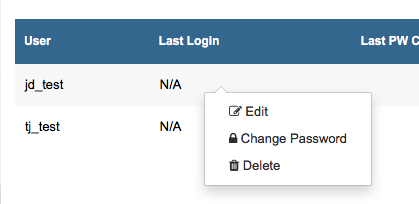 Click Add User to add a new user to this sub reseller. Click here for more information regarding adding new users.
Messages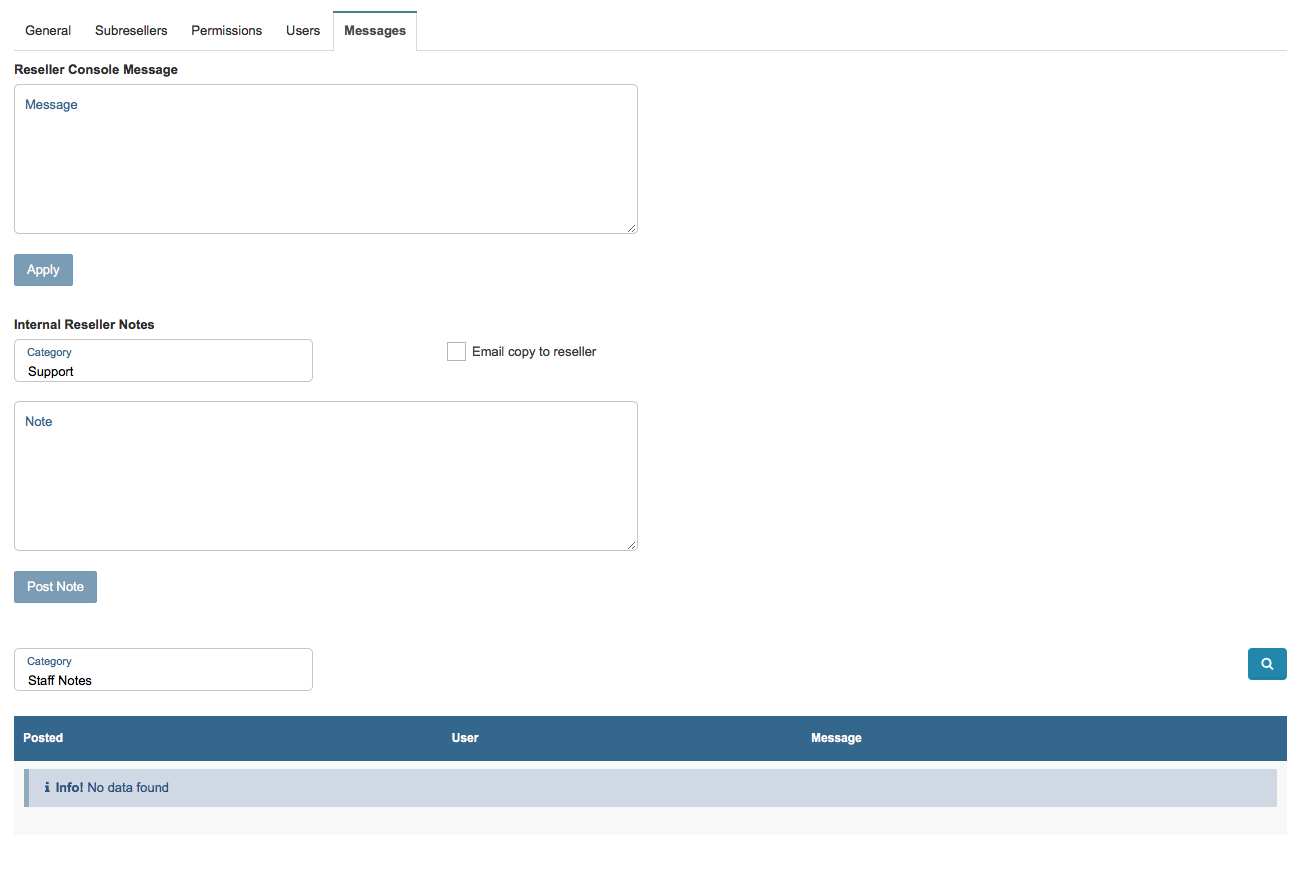 Use the message tab to customize the sub reseller account and keep track of important account details. In the top section, titled Reseller Console Message, you can include a message that will be visible to the sub reseller when they log in to their reseller console. In the second section, titled Internal Reseller Notes, you can keep track of changes to the account, track account activity, or note special requests or circumstance relating to the reseller account.
All internal Reseller Notes will be stored in the third section of the tab in a searchable database along with Staff Notes, Account Changes, Settings Changes, and Merchant Actions.
Permissions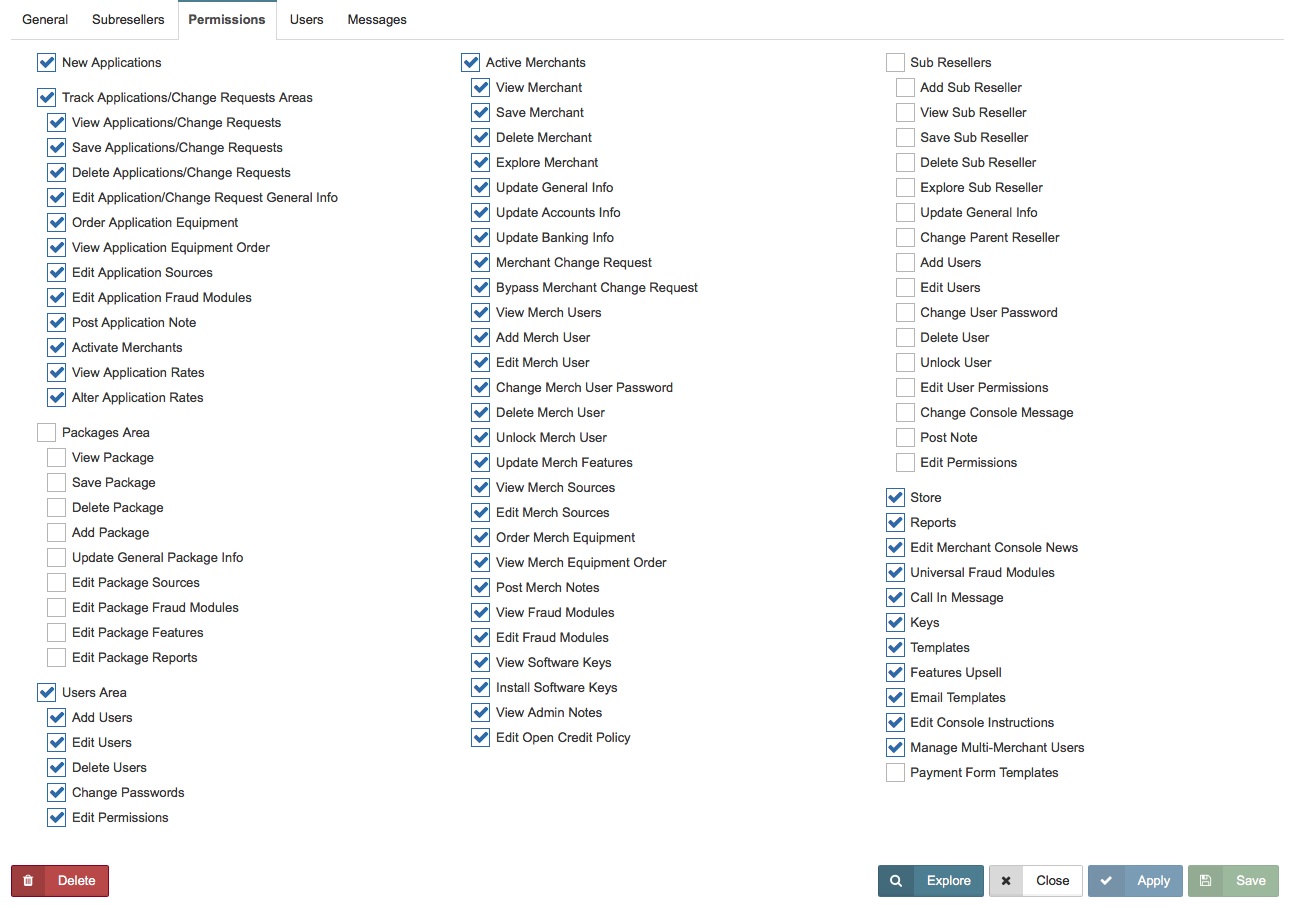 The Permissions tab allows you to view and edit the sub reseller's permissions such as their ability to operate different aspects of their console.