Partners
Trustworthy Partners and Reliable Payment Solutions at Your Fingertips
Platform Partners
USAePay works closely with trustworthy premium partners to ensure you and your clients always receive the most secure and reliable payment solutions.

TSYS Acquiring Solutions is the preeminent supplier of acquiring solutions, related systems and integrated support services to the acquiring industry and its customers. TSYS Acquiring Solutions delivers comprehensive solutions and support that securely and reliably process billions of credit and debit transactions every year.

First Data Corporation is one of the world's leading providers of transaction processing services: credit, debit and pre-paid card processing; payment systems; electronic commerce and information-based services for both businesses and consumers. USAePay is certified to North, Nashville, South and Rapid Connect.

Global Payments is one of the world's largest transaction processors and offers worldwide, world-class electronic transaction processing services through our high speed, robust electronic information networks. These networks process billions of business and consumer payment card and money transfer transactions annually for customers in the United States, Canada, Europe and Latin America.

Chase Paymentech Solutions processes payments for merchants in both brick-and-mortar and cyber storefronts throughout the U.S. and Canada with more than $500 billion in transactions annually. More than half of all Internet retailers and service providers rely on Chase Paymentech to handle their payments.

Heartland Payment Systems delivers credit/debit/prepaid card processing, payroll, check management, and payments solutions, to more than 250,000 business locations nationwide. Since 1997, Heartland has grown to be the 5th largest payments processor in the United States by transaction volume, 8th largest by transaction dollar value and 9th in the world

Planet Payment delivers innovative payment processing solutions that solve many of the challenges facing today's global electronic payments industry. They deliver their payment processing and multi-currency solutions to over 50 financial services institutions around the world. Their services are currently deployed at 40,000 active merchant locations in more than 20 countries and territories across the Asia Pacific region, North America, the Middle East, Africa and Europe.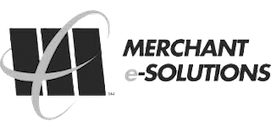 Merchant e-Solutions (MeS) is an innovative, Internet technology focused payments company providing a full-service payment platform for financial institutions, merchants, and developers.

For 40 years, Vantiv has become one of the most trusted and respected organizations in the payment processing industry, as well as the nation's largest PIN debit acquirer*. The company has driven many of the changes that prompted the shift from cash to electronic payments, and that innovative spirit continues to be their strength.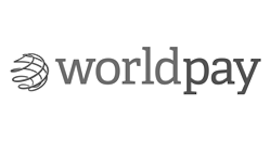 WorldPay is a trusted partner in payments processing. The company enables businesses of all sizes to accept payments securely and quickly to help them make the sale. They operate in 40 countries and process millions of transactions every day.

EPX is the unified, stable, and secure processing platform with end-to-end payment solutions for merchants, banks, ISOs, and franchises around the world. For nearly 40 years, EPX has been at the forefront of the industry with superior security standards, patented technologies and exceptional customer service.
Check Platform Partners
ACH PAYMENT
ACH Payment solutions is an organization whose principals have 50 years combined experience in the transaction-processing arena.
CHECKGATEWAY
Checkgateway's staff is dedicated exclusively to verifying payments and delivering funds to our merchant clients. More than seven years of experience processing ACH payments.
CROSSCHECK
CrossCheck as been a leader in check approval and guarantee, offering services designed to benefit your specific business model.
PAYA
With more than 20 years of experience providing trusted payment solutions, Paya enables modern solutions for every type of payment experience. Their mission is to deliver a payments experience tailored to your business strategy.
PAYLIANCE
Payliance specializes in Payments, Risk Management and Recovery solutions. Our framework delivers cost competitive, low risk payment alternatives with custom solutions for many industries.
RELIAFUND®
ReliaFund® provides software developers with reliable, efficient services to access the appropriate ACH, credit card, or Check 21 processing platforms to enable electronic collection and disbursement of funds through their core applications.
VERICHECK®
VeriCheck is a direct ACH (eCheck) payment processor and online payment platform for software developers and merchants.
ACTUM PROCESSING
Actum Processing, "The Right Choice in ACH Processing." The company has spent years establishing that reputation and backs it up with industry leading ACH payment solutions and service. The culture is made up of passionate people who ensure their partners always come first and take a true consultants approach to understanding the unique needs of their business.
Other Partners
Bluefin Payment Systems is the leading provider of secure payment technology for retailers, enterprises and small to medium-sized businesses worldwide. Bluefin specializes in PCI-validated Point-to-Point Encryption (P2PE) integrated and stand-alone solutions for retail, mobile, call center and kiosk/unattended environments, and secure E-commerce technologies including transparent redirect and tokenization.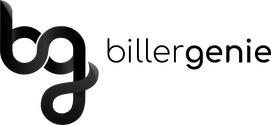 Biller Genie connects USAePay to QuickBooks, Xero, and other accounting software to send invoices, collect payments, and reconcile transactions seamlessly between the systems. The platform enables merchants to accept payments through a virtual terminal or effortlessly email invoices with links to hosted payment pages. Additionally, Biller Genie automatically closes invoices in the accounting software once payments are submitted, reducing administrative work. Learn More.