Dashboard
The first landing page of the Retail POS app is the Dashboard. The Dashboard, as shown in the image below, shows the following information:
The total sales of your current batch.
The sales breakdown of each payment method available. Each breakdown indicates the total amount and the total number of transactions.

CreditCard
Cash
VoiceAuth
Check
Gift Card
Refund

Your net sales for the day.
Option for quick sale.
Side menu bar icon.
The connection device icon. This icon indicates if a card reader or swiper is connected to your mobile POS.
Tap on this button to start processing a Quick Sale transaction.
Note: Your Dashboard shows all transactions made within the 24 hour period from the first transaction recorded.
iPhone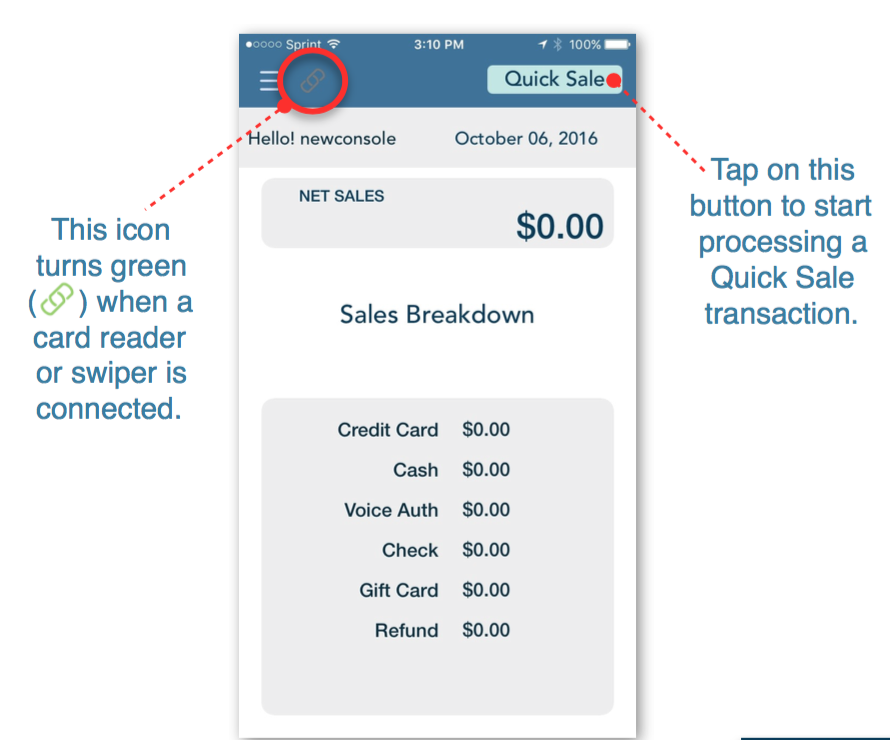 iPad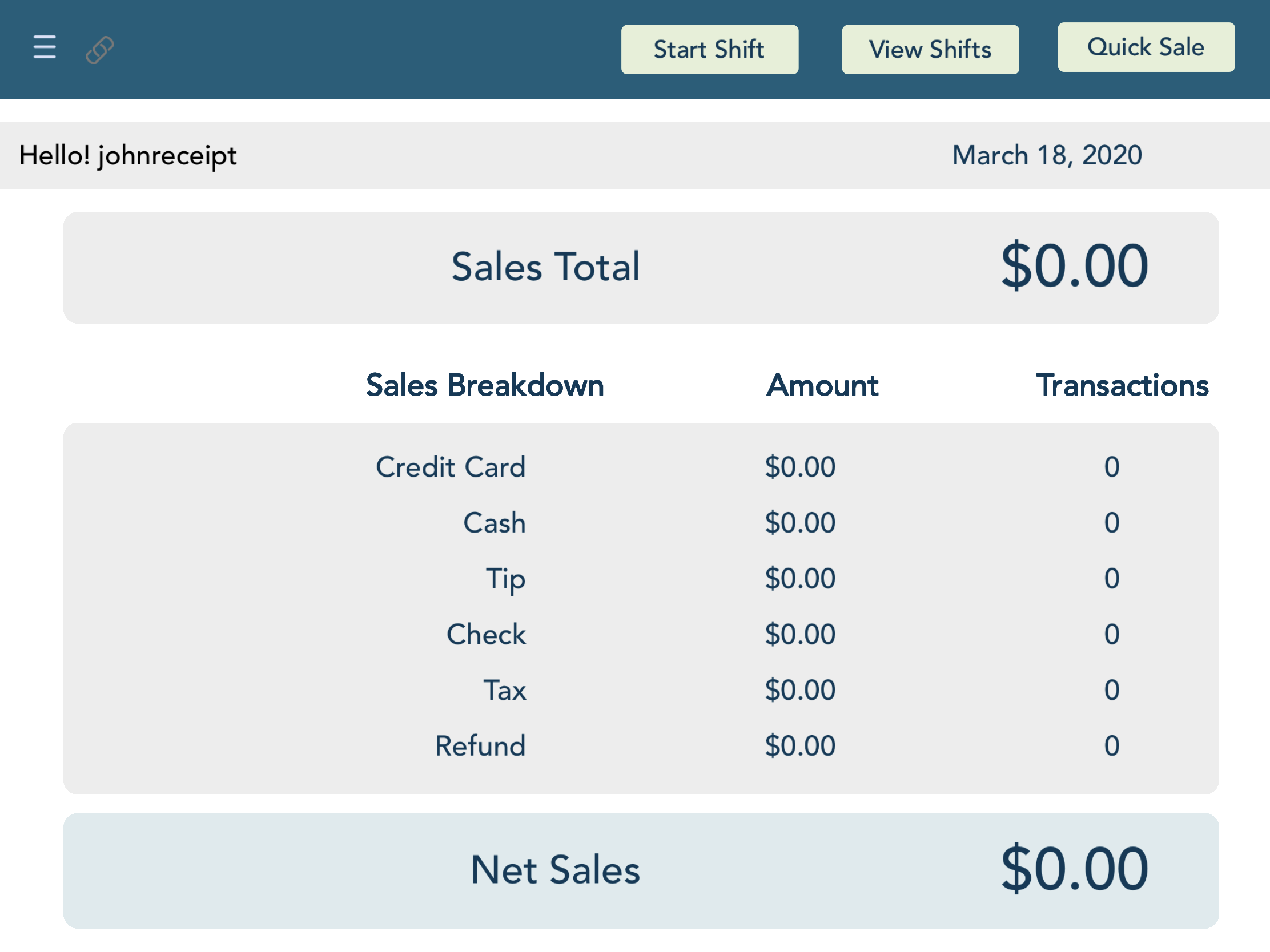 For more information on the Start Shift and View Shifts buttons, please follow this link here.
Access the Menu
Refer to image. To access the side menu bar, tap on the hamburger icon on the upper left and side. From the side menu bar, you can access the following pages: