Customers
The customer's section of the Retail POS app allows you to manage your business' Customer Database. To access the Customer Database, tap on the (located at the top left side of your screen) then tap on 'Customers'. Once you tap on 'Customers' from the side menu, you will be taken to a new page with a list of all your customers.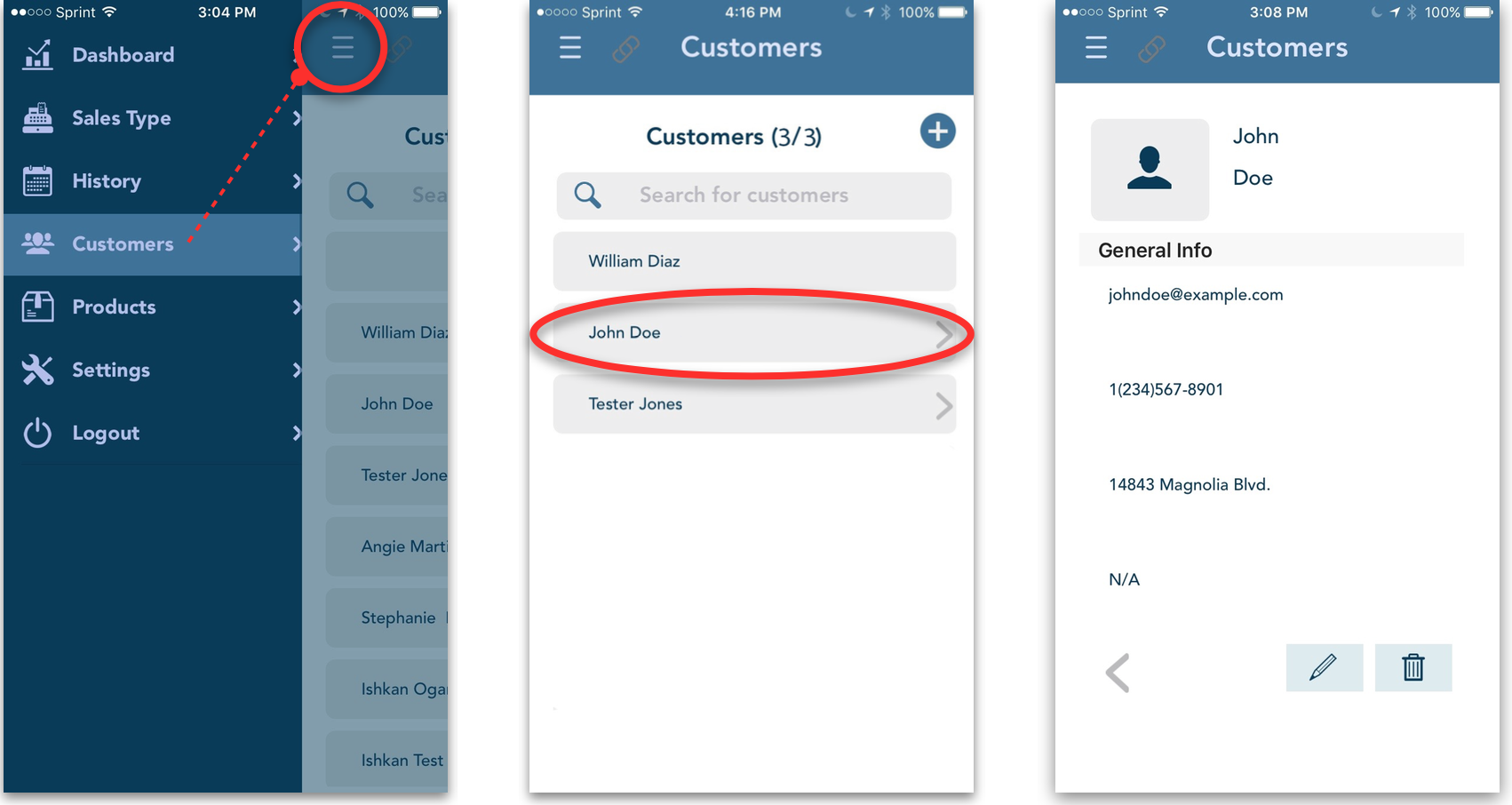 Add A Customer
Step 1
To add a new customer to the database, tap on plus sign. Refer to image shown be
Step 2
Fill in the following fields as desired:
FirstName(required)
LastName(required)
Company
Phone
CustomerID
Email
Barcode
Address
City
State
Zip
To cancel adding the customer, tap on 'Cancel'.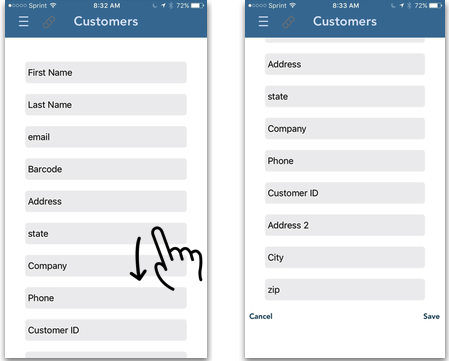 Step 3
Once you have entered the desired fields, tap on 'Save'. You will be taken back to your Customer Database list, with the new customer added.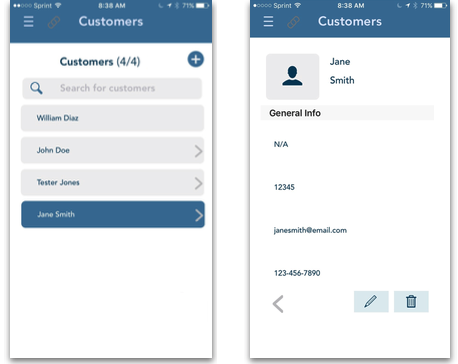 Edit Customer Information
Step 1
To edit customer information, tap on the customer's name. The customer's profile will appear on the right side of the screen.
Scroll down to view more information.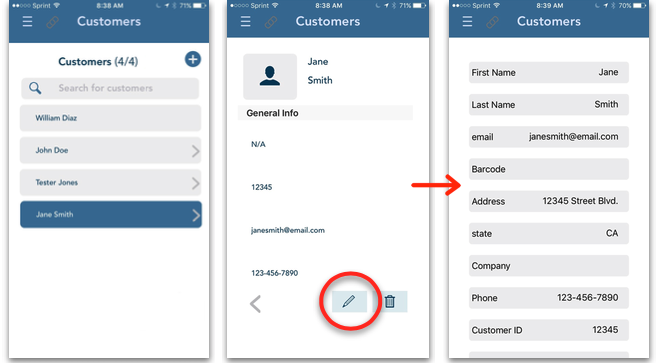 Step 2
Tap on the pencil icon. Edit the necessary information then tap on 'Save'.
Below the customer's information is the Wallet section, where you can view the customer's saved credit card information saved from the online Merchant Console Customer Database.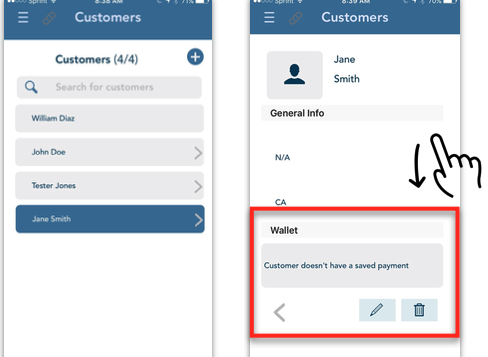 Delete Customer
There are two methods to delete a customer: (1) from the customer's profile or (2) from the customer database list. Refer to image shown below.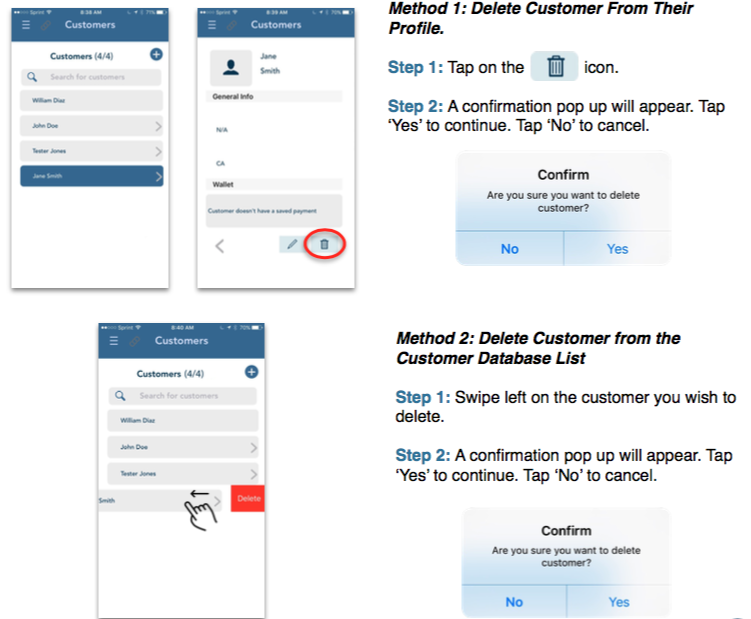 Search For A Customer
To search for a customer, tap on the open search field then type the customer's
name. Note: You can only search customer's by the first name or last name.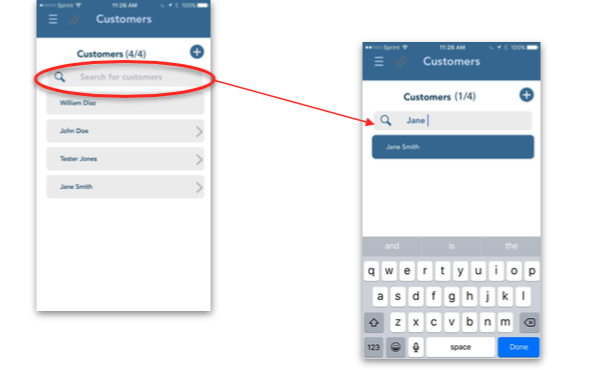 The page will automatically update and show all customers that match the criteria entered.